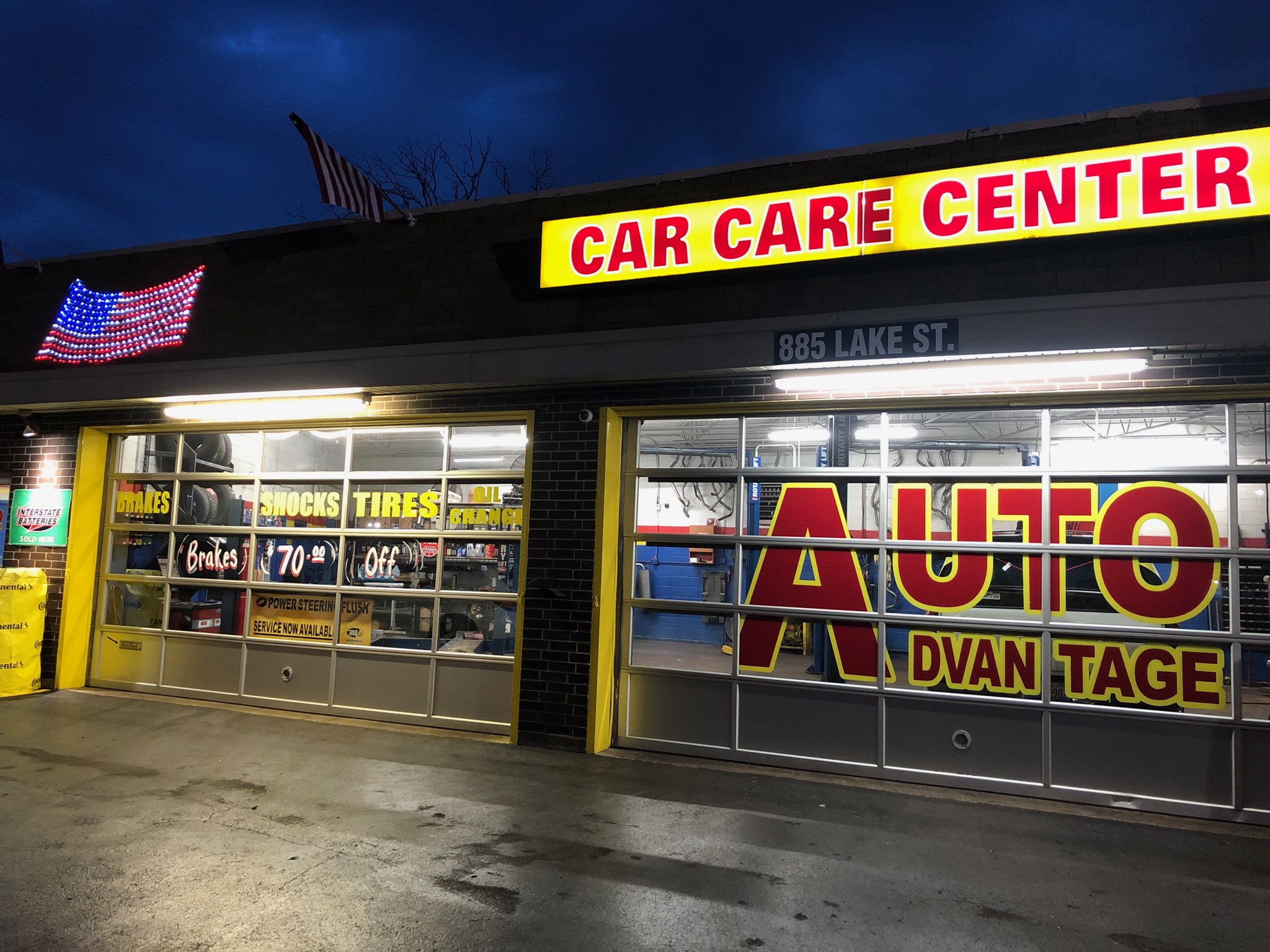 Business Hours
Mon-Fri… 8am-5pm
Sat…… …8 am – 2pm
closed Sundays
Stop In Today
885 W. Lake St.
Addison IL. 60101
About Us
We have served our customers and all their automotive needs at this location for over 23 years. We have built our client base one customer at a time and we pride ourselves in the incredible high number of repeat customers that continue to return their cars to us. Auto Advantage of Addison operates by the following guiding principles: Honesty, Integrity,Impeccable Customer Service, Quality and Hard Work.
We are a Full Service Shop

Oil Changes, Brakes, Air Conditioning, Check Engine Light, New Tires & repairs, Diagnostics, Suspension, Shocks, Struts, Water Pumps, Timing Belts, Flushes, Tune Ups, Belts, Hoses, Emissions, Transmissions, Headlights, Up to 12 Month 12,000 Mile Warranty
Free Ride Service

Our convenient ride service will drop you off at your home or business making it very easy to get your automobile serviced with us. See manager for map radius.

Oil Changes
Belts & Hoses
Emissions
Power Steering Flush
Cooling Sys Maint Flush
Wipers
Wiper Motors
Bulbs
Headlights
Brake System Flush
Engine Maintenance
Transmission Maint
Differential Maintenance
Tires
Batteries
Pre Purchase Vehicle Inspections
30,000 Mile Maintenance
60,000 Mile Maintenance
90,000 Mile Maintenance
Brake and Clutch
Power Booster
Steering & Suspension
Shocks and Struts
Power Steering
Power Steering Flush
Clutches
Brake Rotors & Drums
Brake Pads & Shoes
Brake System Flush
Alignments
Ball Joints
Tie Rods
Master Cylinder
Power Booster
Heater Core
Blower Motors
Alternators
Starters
Ignitions
Radiators
Thermostat and Gasket
Electrical Components
Transmissions
Engine Maintenance
Clutches
Transmission Maint
Check Engine Light
CV Shafts
Timing Belts
Intakes
Window Motors
Engine Swaps
Water Pumps
Heater Core
Blower Motors
AC Components
AC Compressor
AC Inspection
AC Recharge
AC E-Vac
AC Maint Flush
Cooling Sys Maint Flush
Thermostat and Gasket

At Auto Advantage of Addison we service every make and model both foreign and domestic. Auto brands that we typically work on in our shop include the following;  Acura – Audi – BMW – Buick – Cadillac – Chevy – Chrysler – Dodge – Ford – GMC – Honda – Infiniti Jeep – Jaguar – Lexus – Lincoln – Mazda – Mercedes Benz – Mini Cooper – Mitsubishi – Nissan – Subaru Toyota – Volkswagen – Kia – Hyundai – Volvo – Fiat
Providing Auto Repair Services in the Following Communities
Addison Illinois, Bensenville IL, Elk Grove Village, Lombard, Villa Park, Elmhurst and more!