Auto Advantage in Bensenville
Auto Advantage is a full service auto shop that can serve all your automative needs for over 23 years. We offer convenient ride services so you won't have to miss work or anything at home while your vehicle is getting serviced with us.
At Auto Advantage, we service every make and model both foreign and domestic. Auto brands that we typically work on in our shop include the following: Acura – Audi – BMW – Buick – Cadillac – Chevy – Chrysler – Dodge – Ford – GMC – Honda – Infiniti Jeep – Jaguar – Lexus – Lincoln – Mazda – Mercedes Benz – Mini Cooper – Mitsubishi – Nissan – Subaru Toyota – Volkswagen – Kia – Hyundai – Volvo – Fiat
Automative Services in Bensenville
Air Conditioning Bensenville
Once you start noticing weak air flow in your vehicle get it checked out right away. You're more likely to prevent serious AC damage the sooner you get it checked out. AC performance inspections could catch small issues right away. Get your air conditioner inspected and make the minor repairs. Don't wait until the small problems start affecting other parts of your vehicle.
Engine & Transmission Repair Bensenville
Keeping your engine and transmission clean and working properly is important when owning a car. They are what allow your car to move and get from place to place. Without proper car and regular maintenance, your transmission and engine have a higher risk of breaking down or failing. Auto Advantage of Addison can help keep your vehicles in Bensenville, Illinois running properly! We have been serving the Bensenville community for over 23 years. We offer engine and transmission repair services that will get your car safely back on the road in no time.
Tire Rotations Bensenville
The average American puts over 13,000 miles on their car every year. With all the driving you do, it is important to keep your car maintained. An easy way to keep your vehicle maintained is by getting your tires rotated. Tires tend to ware unevenly so rotating them helps them drive smoother and last longer. A great time to get your tires rotated is every other time when you bring your car in for an oil change or about every six months. 
Brakes in Bensenville
Brakes are the most important feature on your vehicle. If you don't have working brakes, you cannot drive your car. If you notice your brakes aren't working as well as they used to, you should have them checked out immediately. If you start to hear loud or unusual sounds when you brake, you might have an issue with your brake pads. If you think there is anything wrong with your brakes you should get them looked at.
Oil Changes in Bensenville
The engine is one of the most important parts on your car because it is what allows it to run. WIthout the engine you won't be able to get anywhere. Since your car is what gets you to and from places it should be well taken care of in order to run efficiently. Oil changes need to be done in order for your car to run efficiently. They help remove particles and dirt to keep your engine running smoothly in Bensenville, Illinois. Oil changes are quick and easy when you take your car to Auto Advantage of Bensenville. 
Tune-ups in Bensenville
Vehicles need to be taken care of in order to run smoothly. You vehicle is being used constantly driving you and your family from place to place. If you are not taking care of your vehicle with regular tune-ups then there can be serious consequences. If you do not remember the last time your car had a tune-up then it is probably time to get one. At Auto Advantage of Addison we specialize in vehicle tune ups. We have been serving residents in Bensenville, Illinois for over 23 years. We are proud of the work we provide and have the repeat customers to show for it.
Wheel Alingments
When the rubber meets the road means when the work gets done. The tires do the work of moving your car forward. When your wheels are not correctly aligned, that work can put a lot of strain on the parts of the suspension system of your vehicle. Wheels can become unaligned for multiple reasons. Parts wearing out over the years, collisions with curbs or potholes, and just average wear and tear. Wheel alignments are not a regularly scheduled maintenance of your car. The way to tell if you need a wheel alignment is to find a flat level stretch of road, I know in Illinois it can be hard, and when there is little to no traffic on the road let your steering wheel go.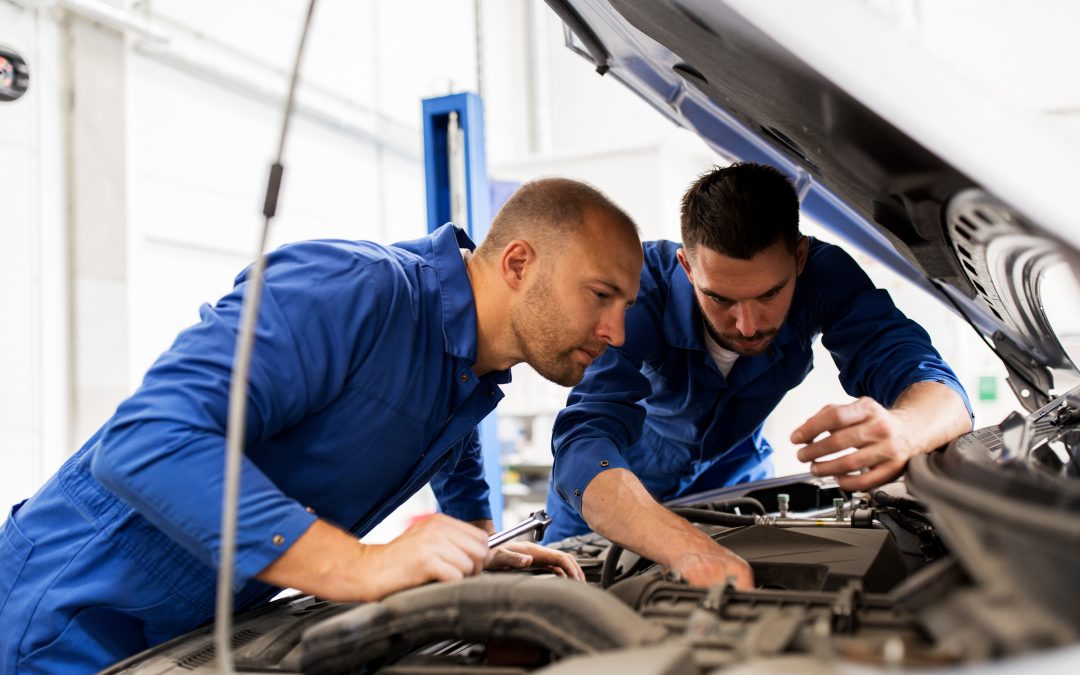 Winterize your Car Bensenville Everyone looks to the picturesque landscape of freshly fallen snow during the winter. However, no one wants to look at it while waiting for someone to pick them up after their car has stopped working. Preparing your car for winter...
read more